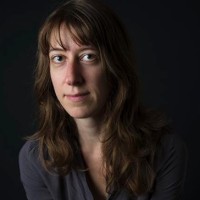 My area of expertise is digital communications management, delivering large-scale and high profile projects, championing new and integrated solutions to improve user experience, and bringing together technical and creative services to advance strategic objectives.
I have an extensive background in digital communications that includes content production, front-end development, project and product management.
Open to being engaged from the initial planning stage through to day-to-day operations, on one-off campaigns or longer-term digital initiatives. Based in Toronto, Canada.
---
Key skills and experience
Engaging stakeholders at all levels and facilitating knowledge sharing through technical and non-technical groups.
Creating better online experiences by leading the development, rollout and continuous improvement of digital templates, tools and/or content.
Experienced in a wide range of industries, including non-profit, education and entertainment; with fundraising, educational, internal communications and marketing goals.
Agile problem-solver, highly skilled at moving projects and offering practical solutions that consider technical, strategic and end-user aspects of digital communications.
When I am not at work, I am a proud mom, writer and craft winemaker.
View my professional profile on LinkedIn or contact me directly.