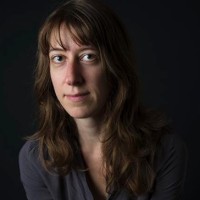 My official title is Digital Product Manager, but I'm also a content strategist, data enthusiast, project manager and cross-functional relationship builder. Always a champion of new and integrated solutions that improve user experience, I ensure the success of any digital project that I take on.
Key skills and experience
Digital communications manager, with a solid track record of delivering large-scale and high profile projects.
Engaging stakeholders at all levels and facilitating knowledge sharing through technical and non-technical groups.
Creating great online experiences by leading the development, rollout and continuous improvement of digital templates, tools and/or content.
Experienced in a wide range of industries, including non-profit, education and entertainment; with fundraising, educational, internal communications and marketing goals.
Agile problem-solver, highly skilled at moving projects and offering practical solutions that consider technical, strategic, creative and end-user aspects of digital communications.
Hire me for your next big project or digital initiative. Based in Toronto, Canada.
When I am not at work, I am a proud mom, writer and craft winemaker.